Fake eyelashes. Yay or Nay?
Four years ago I was introduced to the phenomenon of fake eyelashes, and how I have lived without them since then I don't even know!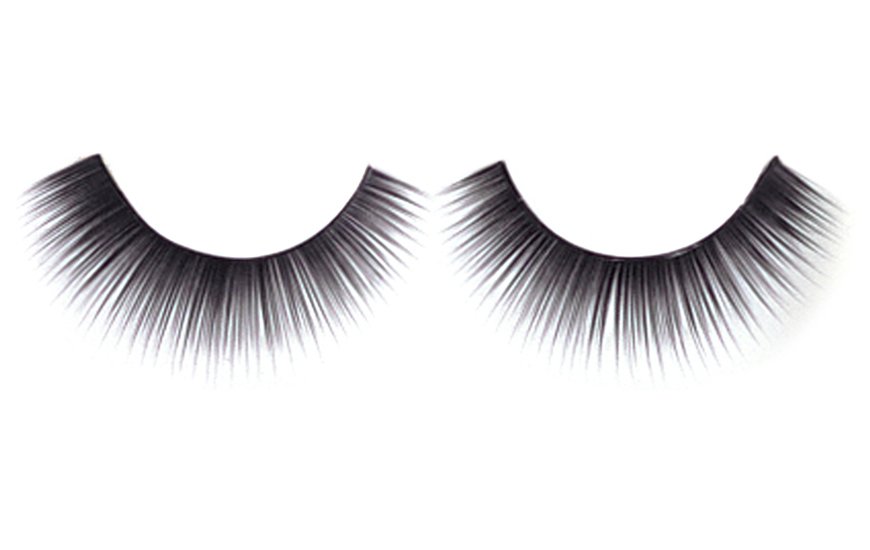 It all started when Girl Aloud brought out Eylure fake lashes...if no one has heard of them you must be living under a rock because now your not a celebrity if you don't have eyelashes as a merchandise. (Come on if George Salpa has them...) Back to Girls Aloud, since the first edition of their eyelashes, they have since had 4 different editions including festival wear.
Now we have different lengths, types, full lashes and individual ones. Celebrities market theirs by showing of their good looks and professionally done make up (photoshop). However we end up falling for these advertisements and purchase them regularly...sometimes you loose them after a few too many cocktails when you come home.
Going back in history eyelashes go way back to 1916 when the director of a film Intolerance insisted on the lead actress wearing fake lashes. "The first false eyelashes was made of human hair woven through fine gauze by a local wig maker."
So what are the best brands/types...
For subtle wear use individual lashes. They look nice and no one will ever notice them or question that wink. However you may not want to try these for a fake eyelashes virgin! They can be tricky to put on, one eyelash at a time.
Individual Eyelashes
Girls Aloud eyelashes collection is a classic pick. Wont disappoint! Use Nadine or Nicola, avoid Cheryl... As lovely as Cheryl looks these eyelashes tend to make you look Asian, no joke.
Girls Aloud
Other celebrity ones aren't bad either. I tend to buy Katy Perry because my eye shape fits nicely and I don't need to trim them to suit my eyelids. They tend to look bigger and fuller then they really are.
Katy Perry
Avoid George Salpas brand...very plasticy and fake looking!!
All big celeb lashes are made by Eylure and are an excellent brand as itself. The glue may smell bad but it works and doesn't damage the eyelashes. Also some other glues may leave a line which not even make up remover will power through (but will come of eventually).
E. ❤